25-Year PPA will Enable Residents to Achieve Significant Savings on Electricity
Honolulu, HI – (March 17, 2023) – Holu Hou Energy LLC ("HHE"), a provider of design to service solar plus energy storage systems, including a breakthrough product for the Residential and Multi-Dwelling Unit ("MDU") residential building markets, has signed a Power Purchase Agreement (PPA) to provide solar plus storage installations at the Nahoa multi-dwelling unit residential housing community on Oahu. The PPA will bring a significant reduction to the cost of electricity for the homeowners in the development.
Each homeowner in the 232-unit development has the opportunity to subscribe to the PPA for a 25-year period. Participating residences will be configured with their own solar and HHE's energy storage system with residences interconnected into an HHE EnergyCluster. This will enable owners to share the excess generation from the other units in real-time with HHE's EnergyShare technology. The sharing allows much greater solar power and fewer storage batteries to be deployed and also solves problems associated with time-of-day mismatches in solar supply and residence demand. Excess generation due to vacation absence, or in the case of a rental unit, tenant vacancy, will also be mitigated.
The economics of discharging surplus generation to the grid through net-metering type programs have declined significantly, to the point where now exporting surplus often degrades the system ROI and lengthens the payback period. Many jurisdictions are also now issuing "non-export" permits. In these cases, all generation must be consumed by the owner or curtailed if there is a lack of demand. The HHE EnergyShare technology and EnergyCluster deployment are proven and bankable solutions for this new reality.
HHE introduced its HoluPower energy storage system in 2020 for use in multi-dwelling unit properties, an untapped market segment with the potential to be far greater in value than the commercial and industrial segments. For example, nearly 1/3 of the total residential properties in California are multi-dwelling units, with new construction making up an even larger segment.
See more of HHE's Breakthrough "EnergyShare" Technology for Multi-Dwelling Unit Properties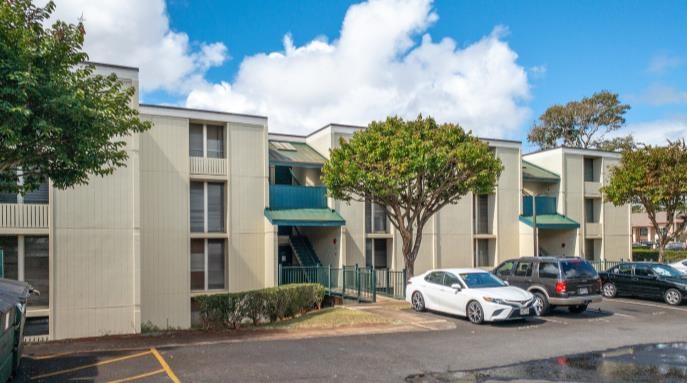 About Holu Hou Energy, LLC
Holu Hou Energy, LLC, a Delaware Corporation, brings state-of-the-art renewable energy and energy storage systems to the Single-Family Residential, Multi-Dwelling Unit Residential, and Commercial building markets. With operations in California, Hawaii, Wisconsin, and Shanghai, HHE engineers proprietary storage system and control platform solutions, including a breakthrough "HHE EnergyShare" technology that is key to the development of the Multi-Dwelling Unit Residential housing market. HHE is a vital partner for investors and asset owners that are seeking ESG solutions. For more information, visit www.holuhou.com.